Best Lunch by Cuisine Type in Chicago 2016
This post was written by:
amit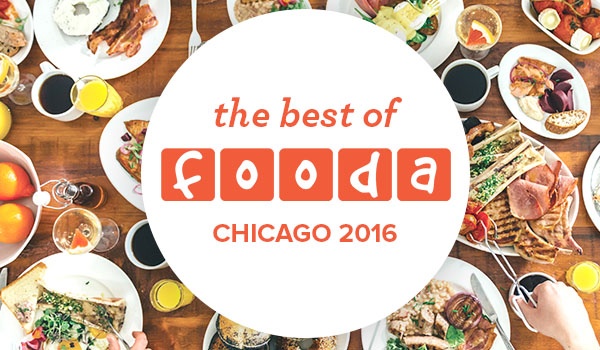 Foodies have spoken and the category winners for Best Cuisine in Chicago have been decided. Now it's time for the final showdown of the Best of Fooda Awards 2016! 
Finalists by Cuisine Type:
Best Asian Lunch in Chicago: Thai 55
Serving up favorites like Pad Thai and Bangkok Chicken, this restaurant is anything but ordinary. All elements of spicy, tangy, sweet, and smooth are sure to hit every sweet spot on your palate, leaving you satisfied (and ready for more). As the oldest, authentic Thai restaurant in Hyde Park, Thai 55 sets the bar high for Asian cuisine.
Best BBQ Lunch in Chicago: Sweet Baby Ray's
BBQ pulled pork and pulled chicken sandwiches aren't the only dishes Sweet Baby Ray's is whipping up in the kitchen. Pair those classic sandwiches, among others, with delicious cornbread or cheesy green (yes, green) chili mac. You may know their name from their award-winning sauces and rubs, but they're heating things up in Chicago in a saucy new way.
Best Mexican Lunch in Chicago: Taco Joint
Taco Joint brings the heat to Chicago with different flavors found throughout Mexico. The menu includes a selection of tacos made with Barbacoa from Central Mexico and Cochinita Pibil from Yucatán, homemade salsas, handmade tortillas and street fare.
Best Latin Lunch in Chicago: Maria's Brazilian Kitchen
Bringing Chicago's best Brazilian cuisine of churrasco chicken, coxinhas, kibes and risoles, Maria's Brazilian Kitchen (formerly Fogo 2 Go) never disappoints. Daniela Bettinazzi Kollar is a third-generation restaurant owner who is from and learned to cook in Sao Paulo, Brazil.
Best Mediterranean Lunch in Chicago: Pita Heaven
Lamb gryos and fresh falafel are just a few of the foodie favorites from Pita Heaven's French and Turkish inspired menu. Using nothing but the freshest ingredients, Pita Heaven's tasty dishes cater to all eaters. If any lunch merits an "opa," it definitely one from Pita Heaven.
 Best New Lunch Restaurant in Chicago: Frontier BBQ
Frontier BBQ's menu takes us back to our pioneer roots and includes farm raised pork, wild boar, lamb and wagyu beef. Frontier prepares and cooks their food in ingenious and tasty ways just like the colonizers who uprooted their lives and pushed for new beginnings.