Best of Fooda Chicago Consumer Choice Awards 2016
This post was written by:
amit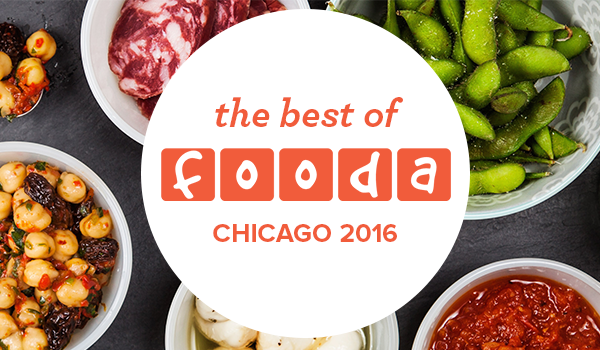 The 2016 Best of Fooda Chicago Awards are upon us and it's your turn to vote for the most delicious, authentic lunch restaurants in Chicago. Nominated by Fooda employees, it's now time for you to determine the winners in the following categories:
Latin

Mexican

BBQ

Asian 

Mediterranean 

New Kids on the Block
It's your chance to vote for something this election season that will make your mouth water, not your blood boil. Once we have winners in each category, we'll hold a general election and you'll pick the Single Best Lunch in all of Chicago. Stay tuned.
The Categories And Their Nominees:
Latin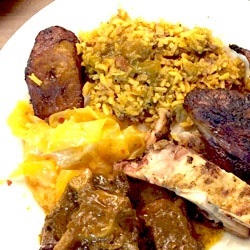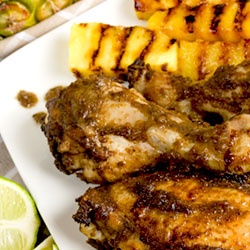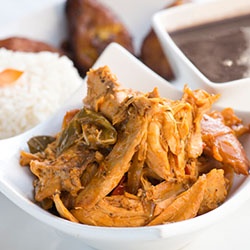 Garifuna Flava                                                 Maria's Brazilian Kitchen                                      Siboney Cuban Cuisine
Garifuna Flava
Famous for Chef Yolanda Castillo's Jerk Chicken, Belizean Stew, Split Peas and Pigtail, plus so much more, Garifuna Flava has been serving Belizean food on Chicago's Southside since 2008. Featured on the Food Network's "Diners, Drive-Ins & Dives" and "Check, Please", Garifuna Flava provides vibrant cuisine. The Garifuna experience is not complete without learning about the culture and history of Belize and how it relates to their flavorful food, which Chef Yolanda is always happy to share.
Maria's Brazilian Kitchen (Formerly Fogo 2 Go)
Bringing Chicago's best Brazilian backyard flavor of the churrasco chicken, coxinhas, kibes and risoles, Maria's Brazilian Kitchen never fails. Daniela Bettinazzi Kollar is a third-generation restaurant owner from Sao Paulo, Brazil and the brains behind Maria's Brazilan Kitchen (formerly Fogo 2 Go).
Siboney Cuban Cuisine
Known for their classic Cuban sandwich, Vaca Frita and Plato Sorpresa, Siboney Cuban Cuisine graces Bucktown with traditional and authentic delicacies using family recipes passed from generation to generation. Owner Alicia Vargas successfully blends the native creole Caribbean tasty sensations with textures and flavors that will ensure an unforgettable lunch experience.

Mediterranean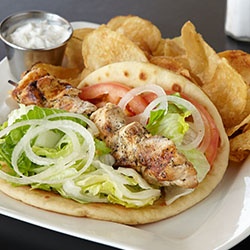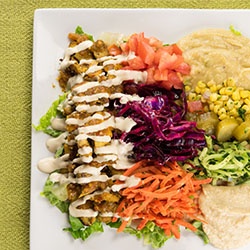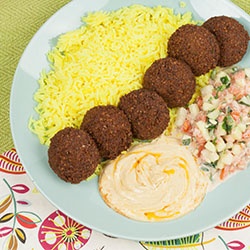 Pita Heaven                                                                     BenjYehuda                                                             Zam Zam
Pita Heaven
Lamb gryos and crispy falafel are just a few of the best selling creations from Pita Heaven's menu inspired by the flavors of Southern France and Eastern Turkey. Using nothing but the freshest ingredients, Pita Heaven's tasty dishes cater to both meat eaters and vegetarians alike. If any meal merits an "opa," it surely will be this one.
BenjYehuda
BenjYehuda cooks up various urban street foods including falafel, chicken and steak topped with the freshest ingredients and tahini sauce. After blending inspiration and ingredients from all around the globe, you'll be eating like you're on Ben Yehuda Street in Jerusalem with BenjYehuda.
Zam Zam
Rich with middle-eastern meat platters, juicy kebabs, sandwiches, hummus, or babaganoush, family owned Zam Zam serves the best authentic middle-eastern and Mediterranean dishes in Chicago.
Mexican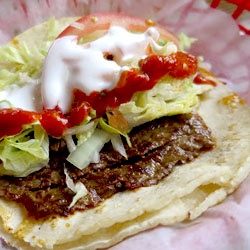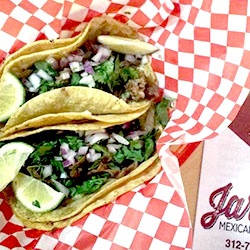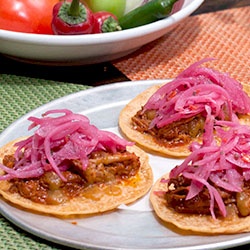 Mr. Taco's                                                                 La Adelita                                                                   Taco Joint
Mr. Taco's
Bursting with flavor and authenticity, Mr. Taco's serves the best of the best when it comes to Mexican cuisine. With a menu spanning from tostadas, gorditas and tortas, you're sure to always be satisfied.
La Adelita
Specializing in Mexican street food, La Adelita rules the food truck scene with their original creations of tacos, tortas, and burritos. If you're not quick enough to find them on the street, you're lucky to have them as a Fooda restaurant partner.
Taco Joint
Taco Joint Urban Taqueria and Cantina brings to Chicago the different flavors found throughout the streets and marketplaces of Mexico. The menu includes a selection of tacos made with Barbacoa from Central Mexico and Cochinita Pibil from Yucatán, homemade salsas, handmade tortillas and street fare—hello, elotes! Enjoy the authentic taste of Mexico without ever having to leave the office.
Asian


             

               Thai 55                                                           Sweet Station Chinese                                        MAK Modern Asian Kitchen  

  
Thai 55
Serving up favorites like Pad Thai and Bangkok Chicken, this restaurant is anything but ordinary. All elements of spicy, tangy, sweet, and smooth are sure to hit every sweet spot on your palate, leaving you satisfied (and ready for more).As the oldest, authentic Thai restaurant in Hyde Park, Thai 55 really sets the bar.
Sweet Station Chinese
Sweet Station is the go-to place for many food lovers in search of the right Chinese cuisine including their crisp delicious lettuce wraps and famous orange chicken.Sweet Station is an authentic Hong Kong-style restaurant offering a authentic food and memorable experience.
MAK Modern Asian Kitchen
MAK is a MSG-free kitchen where all meat products are raised free of antibiotics, hormones and steroids and all produce and goods are locally grown. The inspiration behind MAK is a family affair where the cooks take great pride in offering fresh flavorful cuisine based on recipes handed down from generations but ensures a clean and sustainable environment.  
BBQ

              Pork and Mindy's                                                             Mr. B's                                                      Sweet Baby Ray's
Pork and Mindy's
Pork and Mindy's meticulously crafted cuisine createscomplex, one-of-a-kind flavor profiles using natural and simple ingredients. All meats are slow-smoked to create the perfect texture, and layered with sauces and toppings to make sandwiches you simply can't find anywhere else. All Pork and Mindy's meats are free of hormones and antibiotics, and come from local family farms.
Mr. B's
With original sauce and rub recipes, it is easy to see why the brother duo of Mr. B's took the Kansas City BBQ Society by storm, winning multiple awards. From pulled porked to smoke brisket, they've now hit the Chicago restaurant scene and and are here to stay with their juicy, smoked meats.
Sweet Baby Ray's
BBQ pulled pork or pulled chicken sandwiches, perfectly paired with delicious cornbread or cheesy green (yes, green) chili mac are just a few of the homey dishes you can find with Sweet Baby Ray's.You may have recognized them from their award-winning sauces and rubs covering supermarket shelves everywhere, but they're now serving Chicago in a whole new way.
New Kids on the Block

                     Frontier BBQ                                                       RYUU Asian BBQ                                                  Sushi Burrito
Frontier Barbecue
Frontier BBQ's menu pays tribute to what adventurers ate and hunted on the trail, including farm raised pork, wild boar, lamb and wagyu beef. Like generations of pioneers who uprooted their lives and pushed for new beginnings in the American West, Frontier prepares and cooks their food in ingenious and tasty ways.
RYUU Asian BBQ
Banh Bao, Satay Curry Chicken and Korean BBQ beef are awaiting you at RYUU Asian BBQ. RYUU (meaning "Asian dragon") is Logan Square's newest Asian BBQ joint and comes from the masterminds behind Anna's Asian and Thalia Spice. For Asian street food that you can't find elsewhere, RYUU Asian BBQ is the lunch go-to.
Sushi Burrito
Sushi Burrito fuses the love of sushi and burritos together. This Asian mashup has made its way to the midwest, leaving Chicago lunch eaters cheering that two cusine favorites have now become bigger and better. For those who still prefer the traditional sushi experience, enjoy a sushi bowl for the freshest fish on the block.