LA's New Moon First to Serve This Now Ubiquitous Dish
This post was written by:
amit

As a third generation restaurateur, Colin Tom, Owner of New Moon Restaurants, was born into the food industry. His first food memory? Requesting an old classic, Chateaubriand for his seventh birthday. It was a heavenly food experience that he is now providing to the Los Angeles community with New Moon's cuisine. Since the 1950's, New Moon has been progressive without being trendy as trends get swallowed up quickly and cease to be relevant. Colin shares his focus on New Moon's fresh and creative dishes that are satisfying the modern palates of Los Angeles.
What are Yelpers giving 5 stars at New Moon?
Our best seller is the Original New Moon Chicken Salad made with slow roasted chicken rubbed with aromatic herbs and tossed with a mélange of crispy, crunchy and nutty delights. My family is often credited as the first restaurant to offer the now ubiquitous Chinese Chicken Salad. Our two other signature dishes are our Chloe's Shrimp and Shelby's Chicken, named after my daughters. The Shelby's Chicken surprises some customers as we add the wonderfully herbaceous lemongrass.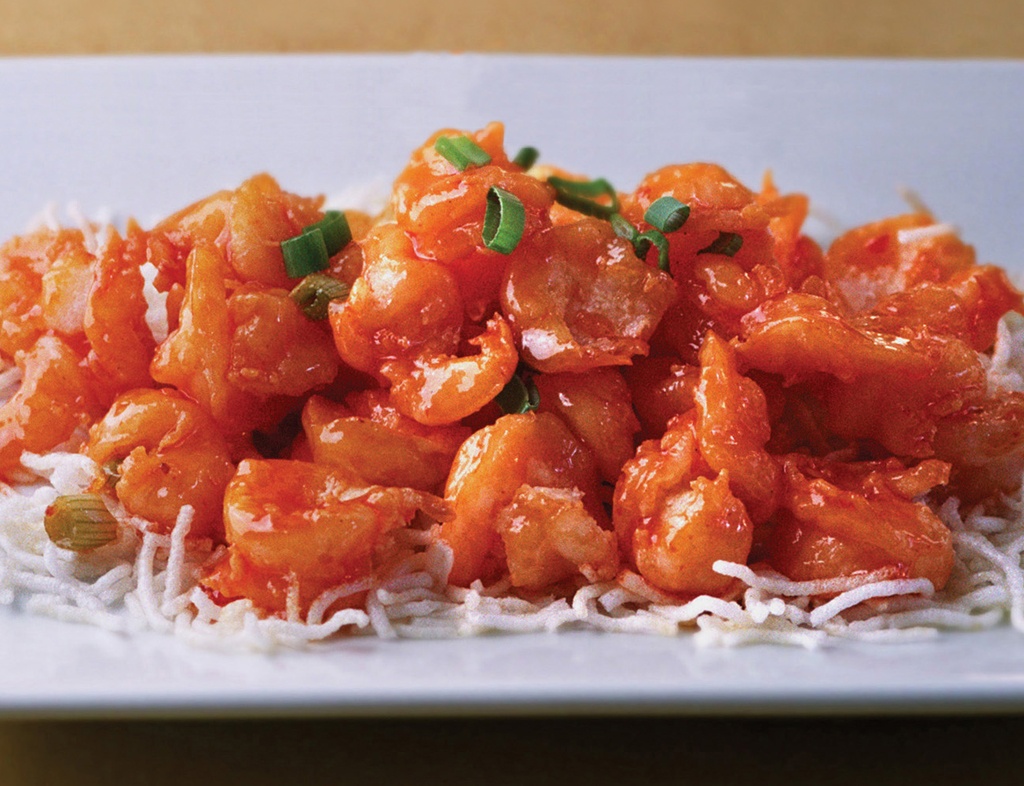 What is a food philosophy you live by?
When eating, always consider a balance of flavors and textures. Chinese food especially is about layering subtle flavors and valuing complexity over a singular powerful flavor note. If a little garlic is good, more isn't necessarily better!
How does New Moon's menu evolve?
I find inspiration in everything that surrounds us. I'm especially inspired by different ethnic foods and neighborhoods, of which Los Angeles has in abundance. I'll often choose to take streets over freeways so that I can experience the micro-neighborhoods of LA. There's so much going on around us, we need to slow down and take it all in.
It's also important that our food evolves with society. Everyone's tastes for even traditional dishes change with time and trends. The original menu that my grandfather and father made would be considered too heavy today. We've cut back on oils and sugars to provide a more fresh and healthy menu.
What do Americans have all wrong about Chinese cuisine?
For some reason when a non-Chinese restaurant serves a 12 ounce portion of steak, people accept a certain menu price. When we serve the same quality and portion size, people expect to pay less.Chinese food is often perceived to cost less for the same ingredients.
As a successful restaurateur, what's the biggest lesson you've learned?
Take it slow and make sure you have a healthy and profitable restaurant before opening another. Seek to make an impact in each of your location's immediate neighborhood. Be a good neighbor and invest in the area.
Colin and the cooks at New Moon are passionate and prepare their foods with love and care. This, coupled with genuine hospitality in the front of the house is the formula New Moon presents every day, with every person's experience. Dine in at one of their five locations and tell them about your experience on Facebook.