Now Trending: Craft Soda is Bubbling in Chicago with Real Soda Midwest
This post was written by:
amit

Annie Tucker, Owner of Real Soda Midwest, is making Chicago a little bit more bubbly these days. With over 2,000 vintage soda flavors, she's bringing the "Mom & Pop Soda Shoppe" concept to countless modern restaurants and retailers for a unique and nostalgic experience. While she lives and breathes soda pop now, it used to be a much more fictional idea.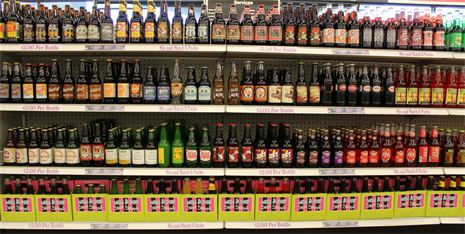 What's the story of Real Soda Midwest?
It all started with a library book, The Mom and Pop Store. Seriously. I picked up the book from the library for my husband, who works in the hardware industry. As he was reading the book, he called me over and said "Honey, I see your future. It's soda pop." Not fully believing him, he quickly flew out to Los Angeles to meet with Real Soda founder, Danny Ginsburg. After their meeting, he called to let me know he bought 6 truckloads of soda and I needed to figure out how to price, sell and ship.
I had no choice but to hit the ground running. Within two weeks, we started selling at two hardware stores my husband had close relationships with. The craft drinks started selling nicely, so my sister and I began creating signage and uniforms. From there, we honestly went door to door selling to restaurants and retailers. Our first Chicago restaurant to sign was Real Urban BBQ who helped us grow in the delivery channel.
What is the difference between Real Soda and big box sellers?
All our soda comes in old fashioned glass bottles. Glass is the perfect drinking vessel, because unlike plastic or aluminum it does not leach the carbonation. You just can't beat the refreshing taste or sense of nostalgia you experience while drinking out of a glass bottle.
90% of our drinks are also made with real cane sugar and not artificial sweeteners. Every drink has a unique bottling story, special labeling and flavors that you truly cannot find elsewhere. For example, our best-selling Leninande is a proprietary beverage that you will only find through Real Soda. While big box sodas have lost its fizz recently, craft soda continues to bubble.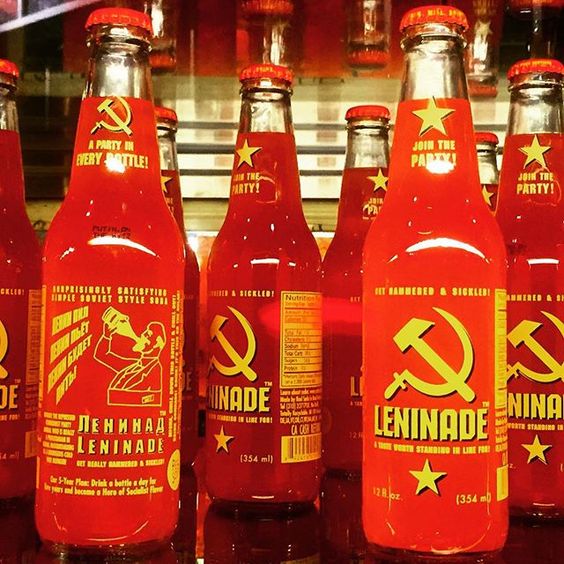 What craft sodas do we absolutely have to try?
We have every flavor that will appeal to everyone's personal taste, but there are definitely 5 best sellers that are in high demand all year round.
North Carolina's Cheerwine has a hint of refreshing wild cherry and pairs well with BBQ.
Dang's Butterscotch Root Beer. It's sweet, but the butterscotch flavor is incredibly smooth.
Leninade is our refreshing passion fruit and orange lemonade soda that you can only find through Real Soda.
AJ Stepheans Ginger Beer is honestly the best ginger beer I've ever had. Drink it alone or use it as a mixer for the most refreshing beverage.
Blenheim Ginger Ale comes in Hot and Not as Hot. Hot will tingle your taste buds and go down as smooth as a firecracker. The Not as Hot is a bit milder, but still has that powerful ginger flavor.
Where can we find Real Soda in Chicago?
We are in so many fun places and appreciate all of our great customers. You can find our vintage drinks in upscale restaurants such as RPM Steak and other hot spots including Little Goat, BRGRBelly and D&D's Place. We continue to have a large presence in multiple hardware stores (where it all began) and can be found at Schauer's Hardware and Bjorkman's Ace Hardware among others. Our drinks typically sell for $2.00 – $2.50 a bottle.
What makes you most passionate about Real Soda Midwest?
My 100% dedication to getting our customers the product they want as soon as possible and building close relationships is so extremely important. It's my goal to meet every one of our customers in person to make that relationship happen. It's crazy to think this all started with a library book, but we're just a small business trying to help other small businesses grow.
Check out all of Real Soda Midwest's craft flavors and learn how they can offer your customers a one of a kind and delicious experience at realsodamidwest.com.