Restaurant Roundup: Chabaa Thai Bistro (Philadelphia)
This post was written by:
amit

Name: Chabaa Thai Bistro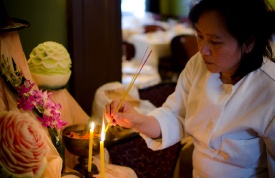 Cuisine: Thai
Location: Philadelphia, PA
Website: www.chabaathai.com
Fooda Partner Since: March of 2014
The Low Down:
Chabaa Thai Bistro is quickly becoming a Philadelphia Fooda favorite. Chabaa is the Thai word for hibiscus, a cheerful and delicate tropical flower that has come to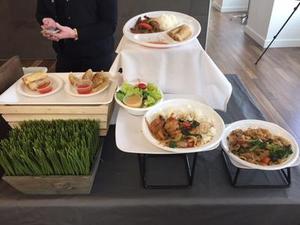 symbolize the friendly, light-hearted and gracious nature of the Thai people. Head Chef and Owner Moon Krapugthong and her team are some of the most hospitable people in the business! Customers flock to Chabaa Thai Bistro (and their popups of course), knowing the food is cooked with care and the service will always be friendly.
Tasty Thai:
Chef Moon takes a healthy and light approach to Thai cuisine. Instead of heavy fats she uses fragrant herbs such as lemongrass to give each dish a punch of flavor. Chabaa popups consistently sell out because the menu is simple and consistent. Some of the best dishes include the Panang Beef Curry with slow cooked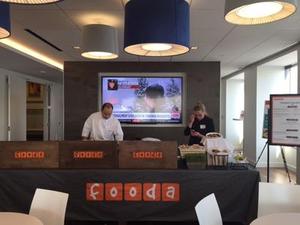 tenderized beef, snow peas and fragrant chili paste and the Spicy Basil Fried Rice, a unique take on fried rice that will definitely tickle your taste buds with jasmine and sweet onions.
Community Partner:
Not only is Chef Moon a fantastic Chef but she is also a great person. She volunteers her chef skills and food to organizations such as Dish It Up, which fights abuse against women. She was also invited to compete in a James Beard competition where she showed off some of her elaborate presentation and carving skills, a true art that is reflected in her cooking!