See What Yelpers Are Raving About at NYC's Papa Kebab
This post was written by:
amit

Prashanth Rayapudi, Owner of Papa Kebab, was on a mission to bring quality food in a casual, yet sophisticated atmosphere at a reasonable price to New York City. He not only has made this a reality for the Chelsea neighborhood of NYC, but he has created an innovative menu that allows you to customize every meal specific to your palette. Prashanth shares how he is shaking up the NYC food scene and where Papa Kebab will soon be expanding in the city.
When did you first feel the pull toward the restaurant industry?
I've been in the food industry as long as I can remember. I studied Hospitality Management in college and and started working in the industry then as well. I think it was just a gradual progression of being around it so much. My wife is also in the industry and my right hand with Papa Kebab.
When did Papa Kebab open its doors in NYC?
We started creating the idea of restaurant 11 years ago. With time, hard work and the experience I received in the foodservice industry helped me open my dream, Papa Kebab four and a half years ago.
What are Papa's favorites?
Our most popular dish is the Joojeh chicken kebab. This is a Persian kebab inspired by mother-in-law and is marinated in yogurt and safrane. Our second best is our fresh falafel that is made from scratch with cilantro, chickpea, cumin and scallion. All of our dishes are made to order and fresh as nothing is canned and made the day of.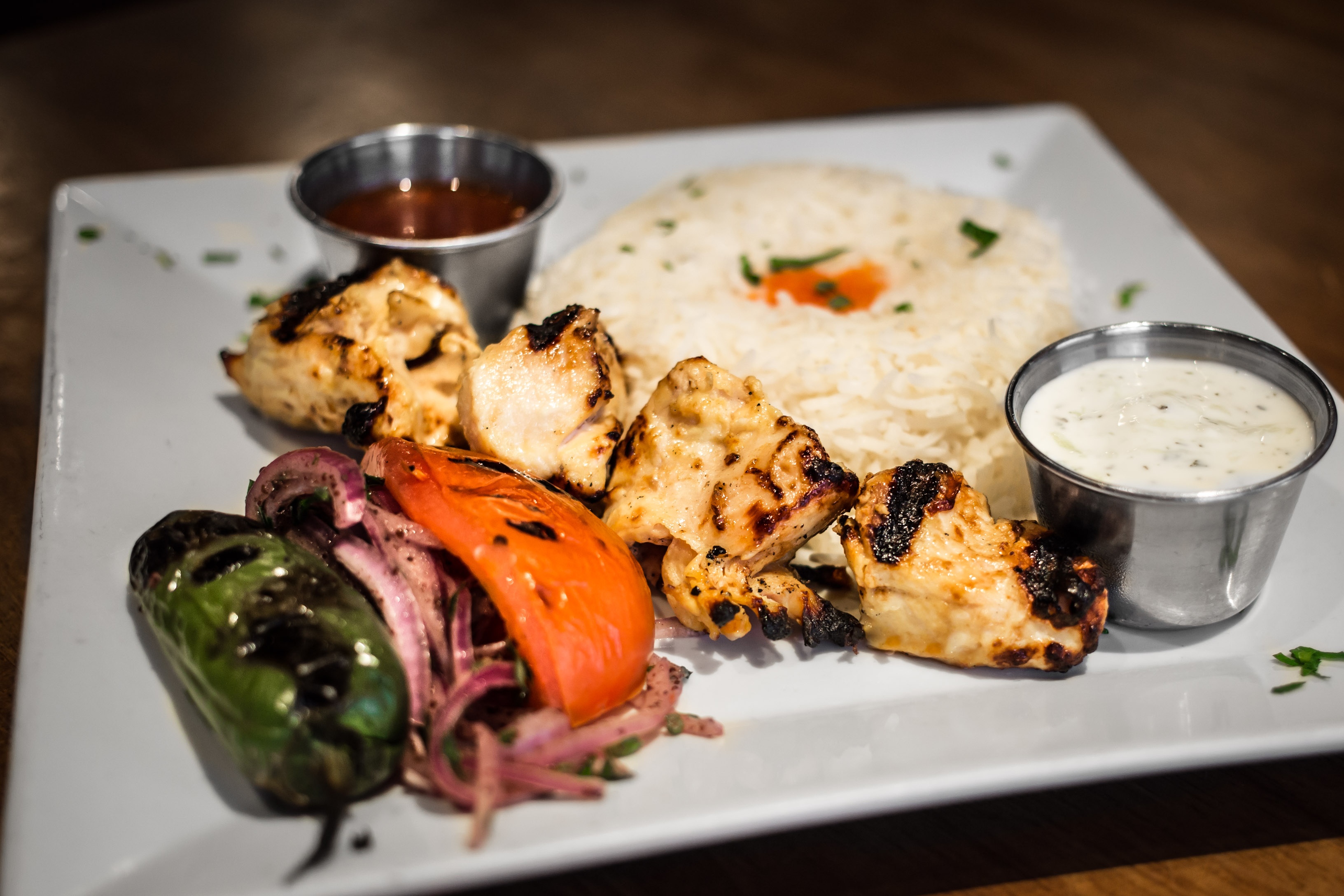 What is the difference between Persian and Middle Eastern cooking?
The techniques actually correlate, which is the beauty of this restaurant and the brand. Kebabs exist in almost every culture. If you look at history with the Persian and Ottoman Empire, as vast as they were, the culinary influences carried over. The main difference are spices, but the cooking techniques are very similar.
What provides the inspiration behind your menu?
Our menu is inspired by mother-in-law's cooking. My wife is Persian so we incorporate Persian kebabs into our menu amongst Turkish, Mediterranean and Middle Eastern. Our menu has evolved quite a bit from the original menu. It used to be straight forward ordering of two skewers and a side, similar to any Turkish restaurant. However, many of our customers started asking for substitutions and interchangeable kebabs. So within a couple of months we changed the entire menu to 'build your own'. It's done phenomenally and really raised our popularity and brand loyalty. We were the only Turkish restaurant to offer this at the time.
What are your favorite NYC restaurants besides Papa Kebab?
I really love Tao Group restaurants for inspiration on design and decor. Suns of Essex is also one of my favorite for classic American with a Southern twist. They serve the best BBQ spare ribs, chicken and waffles, and the atmosphere has a hipster vibe with old school hip hop playing as you dine.
As a restaurant owner, what's the hardest lesson you've learned?
Don't be afraid to ask for help. Find the right people to join your team to build out your business. We currently have 13 people on staff that help this restaurant run smoothly every day. We are even looking to expand into the Hell's Kitchen neighborhood by next year. Also, make sure to have an online presence to meet the demands of your customers. Similarly, that's what I think is so great about partnering with Fooda. Fooda is able to reach clients in a more corporate setting where they are aware and have a higher belief in consistency.
Explore Turkish and Persian recipes like never before at Papa Kebab's West 17th Street location and stay tuned as to when they will be opening in Hell's Kitchen by following them on Twitter and Facebook.