The Secret to Surviving the Restaurant Recession? Mezcalito's Shares Their Recipe for Thriving
This post was written by:
amit

Warm and welcome. This is the vibe you'll get as you stroll into one of Mezcalito's Cantina's vibrant Atlanta restaurants as one of the owner greets you by name.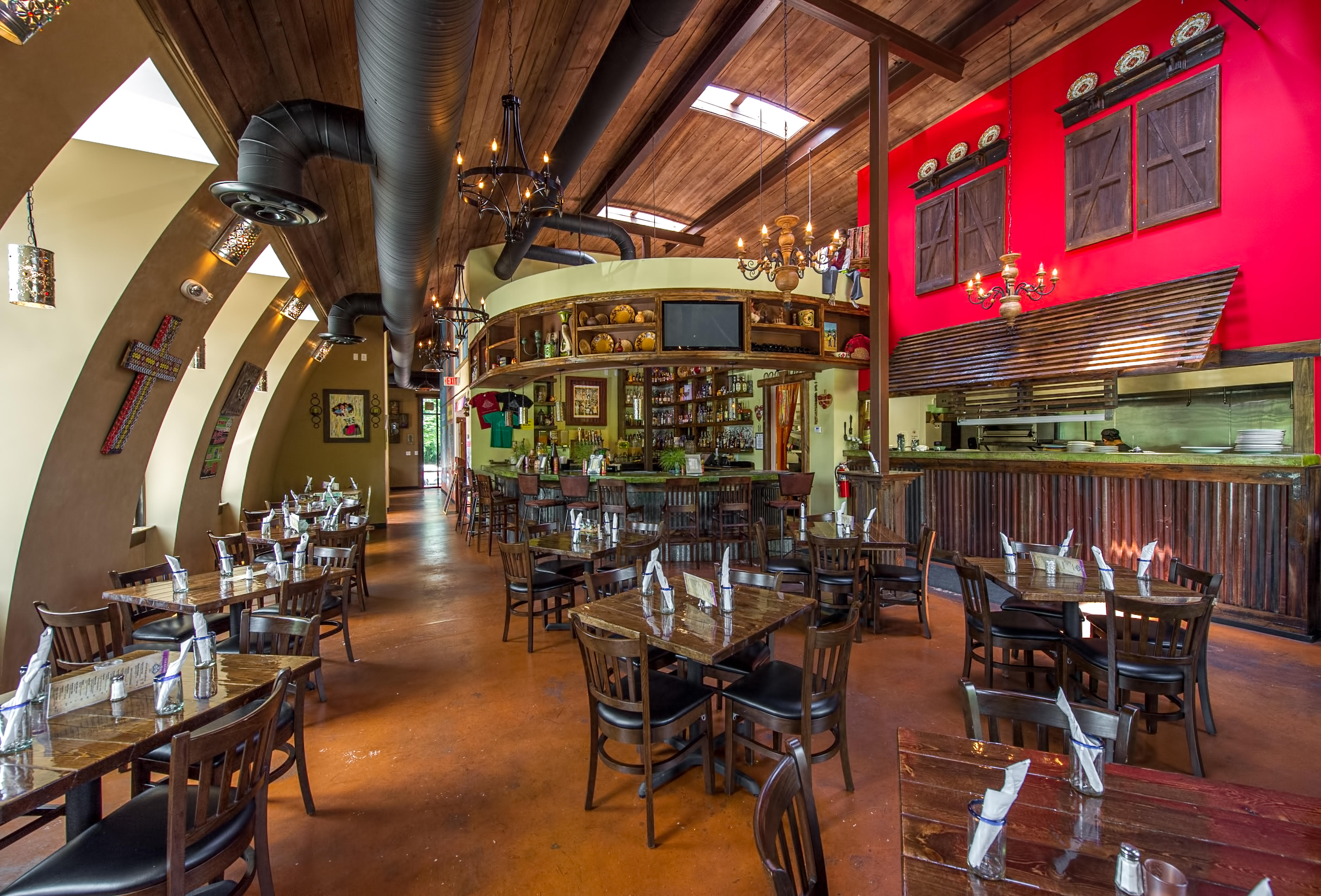 Say hola to Tatyana, Manager at Mezcalito's Cantina, who shares what makes this Mexican restaurant stand out from the crowd and how they've thrived in the past decade – including through a recession.
Mezcalito's Cantina puts the "hot" in "Hotlanta" – tell us about the restaurant's roots.
The owners pooled their money together during the recession almost 10 years ago and bought Billy Goat's Cantina in Decatur, Georgia. Three years later they revamped the restaurant and stepped out as Mezcalito's Cantina.
Friends and family thought it was crazy to make such a big investment during the recession, but the owners knew they'd make it work. We not only survived the recession, we thrived – and decided to expand and open our Grant Park location more than three years ago.
Definitely a big risk, what contributed to your success?
We wanted to set ourselves apart from other restaurants. People who dine at Mezcalito's aren't customers – they're family. Since day one, we've made it a point to get to know everyone who pulls up a stool to the big concrete bar, or a big wood chair to a dining room table. Knowing everyone by name is important to us – This my favorite part about working here! Knowing our customers, and their taste preferences, I can suggest uniquely tailored dishes they'll love.
What do your guests … we mean family members love to eat here?
Everyone loves our tacos – we have a great variety, from grilled fish to chicken and steak. We also like to create unexpected twists on standard Mexican fare and offer dishes like steak and goat cheese enchiladas.
How do you encourage customers to be adventurous and try new Mexican dishes?
Our menu is quite diverse – we have two sides to every menu. On one side, you'll find standard Mexican fare like tacos, enchiladas, and burritos. On the flip-side, we're flaunting our creativity and offering all the traditional items, but with unexpected twists – things you won't find anywhere else. We always encourage customers to check out both sides of the menu and ask questions about the items they're curious about.
What are some of the unexpected items we'll find on the menu?
Our incredible chef, Francisco Gomez is the mastermind behind the menu and has a lot of fun with these takes on Mexican classics – like chicken kabobs with a mushroom mole sauce, red pork mole, shrimp and grits with a Mexican spin, and chipotle cheese grits topped with a mushroom and poblano pepper sauce. We partnered with Francisco at our original location and he's been with us ever since. He bases his recipes on the food he grew up eating in his hometown of Acapulco and takes ideas from things he sees and tastes out in his day-to-day life and adds his own signature style to it. His most popular and daring drink at the bar is our "Devil's Water" tequila.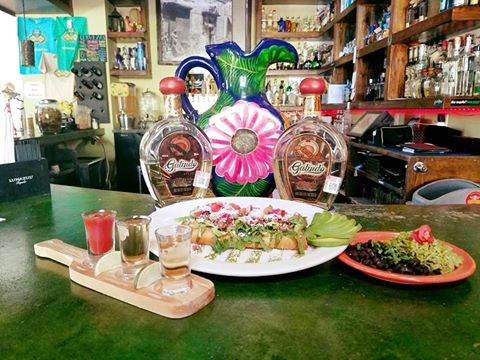 Devil's Water? Sounds intriguing – what is it?
You can't say you know what spicy is until you've tried a shot – basically, it's tequila soaked with 10 different peppers. You can take it as a shot or in one of our handcrafted margaritas.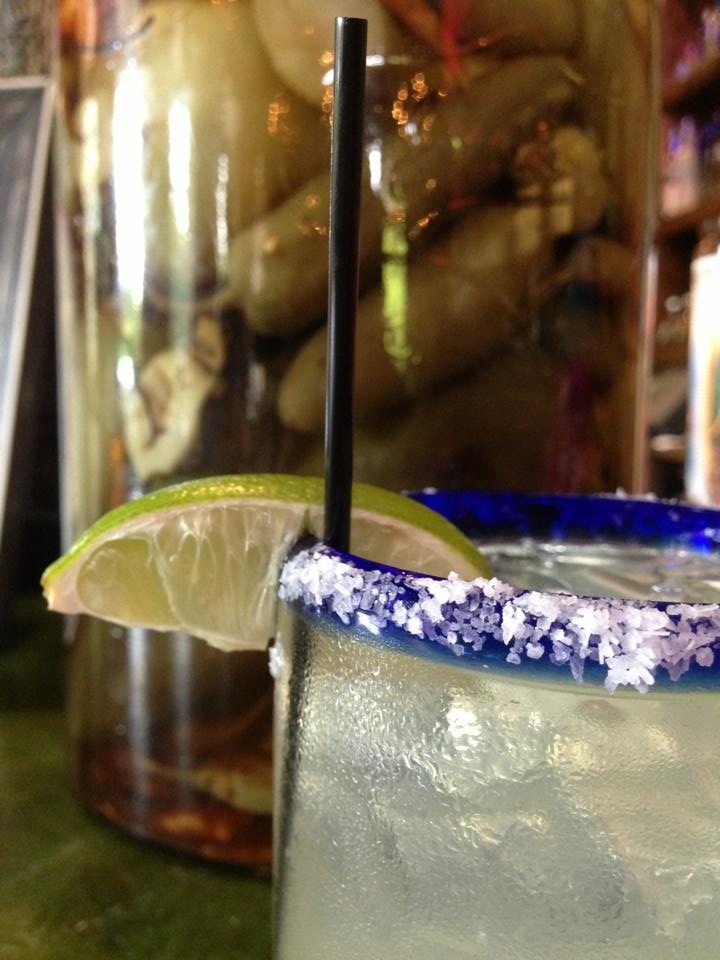 No Mexican meal is complete without a margarita; how do you make yours?
Just like all our fresh from scratch food, our drinks are crafted in the same way – with fresh ingredients. We prepare all of our drink mixes ourselves. We truly believe that hand squeezing our lemons and limes is the best way to make the perfect margarita. One of our most popular drinks is fresh and very simple – our skinny margarita.
This sounds delicious! Can you share your skinny margarita recipe?
Absolutely! This is what you'll need to make one drink:
1 shot (1.5 oz.) silver tequila
½ shot (0.75 oz.) agave nectar
1 oz. freshly squeezed lime juice – hand-squeezed of course
Shake everything together with a lime wedge – and serve over ice.
You have two restaurants and you're busy with catering. What advice do you have for restaurant owners looking to try popups and catering?
You need to listen to people's suggestions. When we first got up and running in Grant Park – we were just a small mom-and-pop Mexican restaurant and customers didn't know what to expect. Because we took the time to get to know everyone, customers were generous with their feedback. We received some great ideas. All it takes is starting a conversation with a table asking, "how is everything?" Then most importantly – listen to their answer.
What's a common misconception about Mexican food?
People think Mexican food is cheap – but this is changing. Initially, some of our guests were offended that we didn't offer free chips and salsa, and our inventive menu missed the mark with some people. We put a huge amount of effort into crafting our red and green salsas, once customers taste our fresh salsa on the end of a crunchy corn tortilla chip – they totally understand.
Gracias to Tatyana for sharing some of the creative secrets behind Mezcalito's Cantina. Keep in touch onFacebook or Twitter. They also have a dog-friendly patio and special menu items for your four-legged friend so bring Fido with you!